In 1898 our corporate founders, Clinton Burns and Robert McDonnell, selected Kansas City as their home base after looking for a central location with plenty of potential water and sewer clients within a day's travel. Since then, the Burns & McDonnell World Headquarters has grown to fill four office buildings with more than 4,400 professionals.
Today more than 350 engineering, architectural, construction, environmental and consulting services are offered to our clients.
People needn't look far for the many ways the company touches their lives every day. From the water they drink, to the air they breathe, from the airport and roads they travel to the electricity that powers their homes and businesses, Burns & McDonnell is there contributing to the quality of life.
---
We are proud supporters of the Kansas City Area Development Council — and proud to make Kansas City our HQ hometown! Here's why:
---
The Kansas City Business Journal has named Burns & McDonnell to its list of top large companies in Kansas City since 2006.
---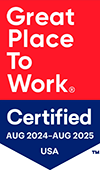 Want to know what makes Burns & McDonnell a great place to work? Great Rated!, the organization behind the rankings used by Fortune magazine, shares details about what our people say and do that puts us on the list. Read more
---
People magazine partnered with Great Place to Work to identify the top U.S. companies supporting employees and communities. We're proud to be in good company! Read more
---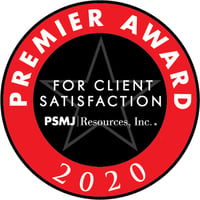 Client success is one of our driving principles, and so we're proud to be a repeating recipient of PSMJ's Premier Award for Client Satisfaction. Learn more about what that means
---

We do our best to help our employee-owners be at their best. We're proud to be Platinum Level Healthy KC Certified for 2020 through the Greater Kansas City Chamber of Commerce program. Read more