Burns & McDonnell Announces Construction Leader for Great Lakes Region
CHICAGO — Burns & McDonnell, a 100% employee-owned engineering, architecture and construction firm, has named Doug Pelletier to lead the Construction practice for the firm's offices in Chicago; Detroit; Madison, Wisconsin; and Lexington, Kentucky. With over 28 years of experience across multiple construction verticals at various architecture-engineering-construction firms, he will oversee the strategic growth of the firm's construction operations.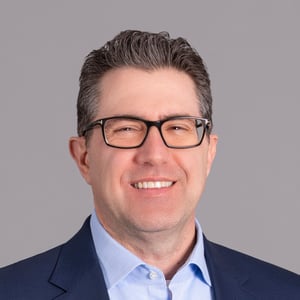 "We are excited to welcome a proven leader with a strong safety focus to our construction team," says Scott Newland, senior vice president in Chicago for Burns & McDonnell. "Doug brings considerable knowledge of construction delivery methods and extensive construction self-perform experience that will continue to amplify our success throughout the region."
Pelletier is an experienced project executive with significant experience in heavy construction and across various sectors, from highways to wastewater, water, power generation and federal construction projects. He also served as project manager for the $1 billion construction of the conventional facilities for the Department of Energy's Long Baseline Neutrino Facility sites at Fermilab in Batavia, Illinois, and Lead, South Dakota.
"It's fantastic to join a company with such a strong culture of safety and quality," Pelletier said. "I'm excited to see this growing team of construction professionals positively impact our clients' projects. It's an incredible time to join Burns & McDonnell."
About Burns & McDonnell
Burns & McDonnell is a family of companies bringing together an unmatched team of more than 13,500 engineers, construction and craft professionals, architects, planners, technologists, and scientists to design and build our critical infrastructure. With an integrated construction and design mindset, we offer full-service capabilities. Founded in 1898 and working from 70 offices globally, Burns & McDonnell is 100% employee-owned. Learn how we are designed to build.
Media Contact