Burns & McDonnell Names Woody McOmber Leader of Transmission & Distribution Group for South Central Region
HOUSTON — Burns & McDonnell, a 100% employee-owned engineering, architecture and construction firm, has selected Woody McOmber to lead its Transmission & Distribution Group for the South Central Region headquartered in Houston, Texas. McOmber succeeds Allen Xi, who was recently appointed general manager for the region.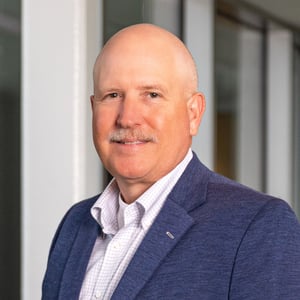 "We are excited to have Woody lead our region's Transmission & Distribution Group," Xi says. "Woody has been an incredible leader for our office and the T&D practice for many years. More importantly, he is a trusted adviser sought out by our customers. I look forward to the growth we will see under Woody's leadership."
McOmber joined Burns & McDonnell in 2001 and in his most recent role served as vice president for T&D in Houston, overseeing project delivery for all T&D projects in the region.
"It's been an honor to have spent more than 22 years at Burns & McDonnell, helping build more robust and resilient power delivery infrastructure for our communities," McOmber says. "I'm excited to now lead our Transmission & Distribution Group as we continue our streak of success in the region, delivering world-class solutions for our clients."
McOmber holds a bachelor's degree in electrical engineering from University of Houston. He supports and serves on the board of directors for the Community Assistance Center of Montgomery County, an organization that helps provide resources to people in the county to improve their quality of life. McOmber also served in the United States Coast Guard for four years, including time on the Caribbean Sea rescuing Haitian refugees. He credits his time in the military to having a strong work ethic and focus on serving others.
Burns & McDonnell ranks No. 1 in electrical power, and in transmission and distribution, by Engineering News-Record magazine and is the No. 3 design firm in the ENR Texas & Louisiana region.
About Burns & McDonnell
Burns & McDonnell is a family of companies bringing together an unmatched team of more than 13,500 engineers, construction and craft professionals, architects, planners, technologists, and scientists to design and build our critical infrastructure. With an integrated construction and design mindset, we offer full-service capabilities. Founded in 1898 and working from 70 offices globally, Burns & McDonnell is 100% employee-owned. Learn how we are designed to build.
Media Contact