Burns & McDonnell has a longstanding history in the Twin Ports, the Iron Range and the Arrowhead Region. More than 100 years ago, our design professionals developed municipal water infrastructure solutions in the cities of Virginia and Hibbing as they prepared for the boom of the mining industry. Later, in the 1920s, engineers that would become part of our Transportation Group helped to convert the bridge in the Duluth Harbor from its former trolley configuration to the iconic lift bridge that exists today.
We continue to support important key regional clients such as Minnesota Power, Husky Energy, the City of Duluth, the Duluth Airport, Cirrus, ALLETE Clean Energy, Enbridge and the Minnesota Air National Guard's 148th Fighter Wing.
The office specializes in:
---

Minnesota Business magazine has ranked Burns & McDonnell as one of the 100 Best Companies to Work For in the state in 2013-17.
---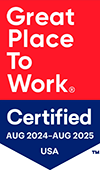 Want to know what makes Burns & McDonnell a great place to work? Great Rated!, the organization behind the rankings used by Fortune magazine, shares details about what our people say and do that puts us on the list. Read more
---
People magazine partnered with Great Place to Work to identify the top U.S. companies supporting employees and communities. We're proud to be in good company! Read more
---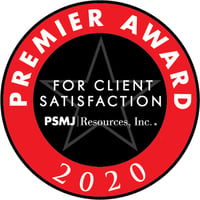 Client success is one of our driving principles, and so we're proud to be a repeating recipient of PSMJ's Premier Award for Client Satisfaction. Learn more about what that means