Burns & McDonnell Team to Propel Expansion of Cold Chain Logistics Solutions Nationwide
MINNEAPOLIS — Global engineering, construction and architecture firm Burns & McDonnell is bolstering its support of the food and beverage and cold chain logistics industries. The firm has assembled a veteran team of cold chain logistics solutions professionals with nearly 175 years of combined experience in design and construction for prepared foods, protein, e-commerce, food processing, leased warehouse, food service and retail/grocer facilities nationwide.
The full-service team will support customers in the food and beverage, cold chain logistics, life sciences, e-commerce, manufacturing and mission critical industries throughout the U.S.
"Speed to market can make or break product delivery within most segments of the manufacturing sector," says Jon Wright, vice president and general manager of food and consumer products at Burns & McDonnell. "Cold environments are an increasingly essential attribute for providers and producers. As the locations, sizes and operations of facilities evolve to meet demand, this experienced, multidisciplinary team will provide the comprehensive solutions critical to developing efficient and cost-effective projects."
As part of its cold chain logistics, food processing and refrigeration capabilities, the firm offers extensive services industrywide, including:
Material handling equipment and automated storage and retrieval systems (ASRS)
Building protection systems
Due diligence
Evaluation and assessments
Fire-suppression systems
Life safety/code analysis
Modular core/shell
Pre-capital planning
Refrigeration systems
Program management
Site selection/analysis
Site/building master planning
Thermal/vapor control
Design-build delivery
"We couldn't be more proud to welcome these tremendous professionals to our team in Minneapolis," says Gene Sieve, vice president and general manager of Minneapolis-St. Paul offices at Burns & McDonnell. "Increasing demand for refrigeration in the healthcare, food and beverage, pharmaceutical and chemical industries has paved the way for significant advances in facility modernization, from automated systems powered by telematics to remote temperature-sensing devices. As the cold chain market has become an essential part of supply chain management, we are fully committed to supporting our customers with full-service, innovative solutions throughout the Upper Midwest and beyond."
Recent additions to the cold chain logistics team include: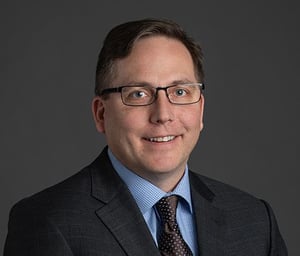 Jeremy Klysen leads integrated project development and customer support for cold chain logistics customers across a variety of industries. With more than 20 years of experience in project planning, engineering and construction, Klysen has delivered holistic solutions for food and beverage and cold chain logistics industries, specializing in pre-capital planning, due diligence and refrigeration.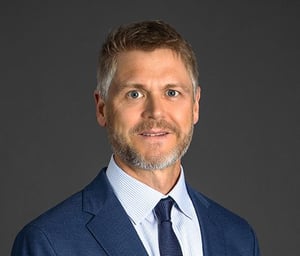 Kelly Hyvonen spearheads integrated design and construction projects across the food and beverage, cold storage and distribution markets. Throughout his nearly 25 years of experience, Hyvonen has delivered cost-effective, state-of-the-art facilities for a diverse portfolio of projects nationwide. He is an industry leader in pre-construction and design team management, design-build delivery, project estimation, construction planning, scheduling and cost control.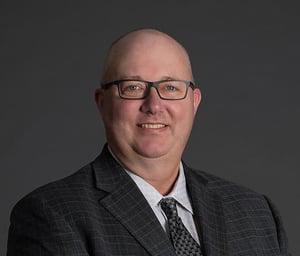 David Stephani leads site selection and programmatic/conceptual design for warehouse campuses nationwide. Stephani's experience spans nearly 30 years of leading project initiatives across multiple market sectors, including 15 years in the dairy, frozen foods and consumer goods lanes. He has led multidisciplinary teams on large dry storage and multi-temperature distribution projects, including the design of a 175,000-square-foot, $90 million automated e-commerce fulfillment center.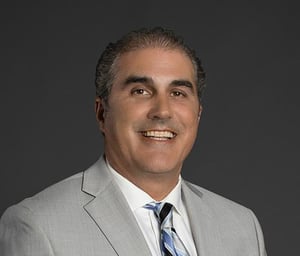 Joseph Scovronski has more than 30 years of experience as a project architect and leads design services for multifaceted refrigerated warehouse facilities. Highly skilled in facility evaluation and assessments, thermal/vapor design and building protection systems, Scovronski has delivered refrigerated solutions for customers in more than 20 states. Recently, he led the design of multiple cold storage distribution facilities for four major-brand U.S. retailers, which included the planning and implementation of ASRS and fulfillment assets.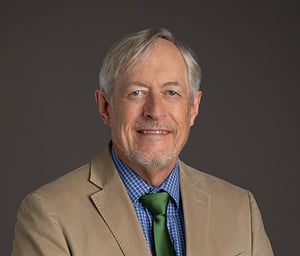 John Hatzung leads technical design of cold storage facilities throughout the U.S. Throughout his more than 40-year career, Hatzung has designed refrigerated facilities in nearly all areas of the food sector, including produce cooling, holding coolers and freezers, processing lines and perishables distribution centers. A registered architect in three states, Hatzung specializes in vapor-tight construction, product movement, automation integration and building protection.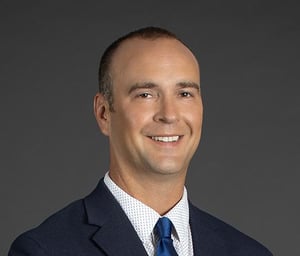 David Campbell leads automated solutions for distribution and warehouse facilities throughout the U.S. for a wide range of clients. With two decades of engineering, project management and automation experience, Campbell has led teams of professionals executing hundreds of large-scale, complex and highly integrated materials handling projects for more than 60 clients in 14 different markets. He has extensive experience successfully designing and implementing automation technologies in manufacturing, distribution and cold chain logistics facilities, as well as directing and managing manufacturing plant operations.
About Burns & McDonnell
Burns & McDonnell is a family of companies bringing together an unmatched team of 7,600 engineers, construction professionals, architects, planners, technologists and scientists to design and build our critical infrastructure. With an integrated construction and design mindset, we offer full-service capabilities with more than 60 offices globally. Founded in 1898, Burns & McDonnell is a 100% employee-owned company. Learn how we are designed to build.
Media Contact