Burns & McDonnell Expands Program Management for Power Utilities in the Great Lakes
CHICAGO — Burns & McDonnell, a 100% employee-owned engineering, architecture and construction firm, is growing its program management practice for power utilities. With extensive experience providing comprehensive program management services for over a dozen utilities across the United States, this expansion positions the firm to drive client cost savings by leveraging their people, processes and technology.
Program management services help power utilities maintain adequate safety, quality, cost and schedule controls for large, complex initiatives or the execution of high-volume, interrelated projects. This allows the program manager to serve as a single source of accountability to link individual components and strategic objectives together to deliver the program efficiently.
Program management is an expanding need for utilities as several industry headwinds converge. Utilities are responding to the changing needs of the grid because of new state and federal clean energy policies, microgeneration of clean energy, and the explosive growth of transportation electrification infrastructure for EV cars and mass transit vehicles. These demands are met with aging grid infrastructure that needs modernization or replacement to maintain reliable, resilient service.
To further strengthen its expanded service offerings, Burns & McDonnell has appointed Brian Jacoby as the new director of the new program management team in Chicago. With over 30 years of project and program experience in the power sector, Jacoby brings valuable experience and knowledge of managing large programs and capital projects to the team.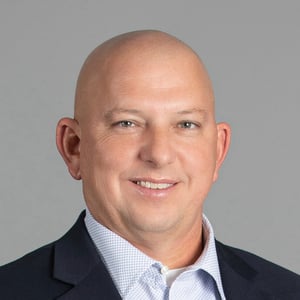 "I am thrilled to lead the program management team here in Chicago," Brian Jacoby says. "We have extremely talented individuals who are already doing great work for our clients, and we look forward to growing this team as we continue to expand in the region."
The team is designed to assist power utilities in navigating the complexities of large-scale capital projects and programs while maintaining regulatory compliance, delivering cost-effectiveness and managing risk. Burns & McDonnell program managers offer consistent processes, procedures, and robust reporting to support client teams and provide proficiency to see that programs are delivered on time, within budget and to the highest quality standards.
"Power utilities are under stress to complete large capital projects to meet clean energy goals while keeping costs down for their ratepayers," says Tim Faber, vice president in the Transmission & Distribution Group of Burns & McDonnell in Chicago. "Under Brian's leadership, our program management team will deliver exceptional results, helping our clients achieve their program and financial goals."
About Burns & McDonnell
Burns & McDonnell is a family of companies bringing together an unmatched team of more than 13,500 engineers, construction and craft professionals, architects, planners, technologists, and scientists to design and build our critical infrastructure. With an integrated construction and design mindset, we offer full-service capabilities. Founded in 1898 and working from 70 offices globally, Burns & McDonnell is 100% employee-owned. Learn how we are designed to build.
Media Contact