Charlotte has a blend of rich history and technological growth, and is one of the fastest-growing metropolitan areas in the United States. We've established roots in the greater Charlotte area to serve clients in a range of industries, and we anticipate being part of the city's and region's growth into the future. We focus on utility, developer and large-campus clients that need support with power generation, electric transmission and distribution, pipelines, environmental, and public outreach services.
Whether you have renewables, storage, natural gas or emerging technologies, our Charlotte office provides our full suite of consulting, engineering and construction services, and our experience covers every stage from development to commissioning.
All our offices collaborate and work in concert with our Kansas City world headquarters, and our Charlotte office integrates closely with locations across the Southeast. Together, we help build success for clients in all market sectors, because we know that we can only be successful if you are.
---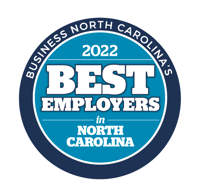 Business North Carolina put Burns & McDonnell on the 2022 Best Employers in North Carolina list. Check out the list
---

Best Companies Group named Burns & McDonnell #1 among Great Employers in North Carolina for 2022, in the large company category.
---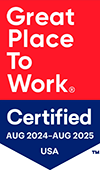 Want to know what makes Burns & McDonnell a great place to work? Great Rated!, the organization behind the rankings used by Fortune magazine, shares details about what our people say and do that puts us on the list. Read more