Our California region — anchored by our primary office in Brea, which opened in 2010 — delivers engineering, environmental, construction and consulting services in combination with employee-owners in offices worldwide. As a 100 percent employee-owned firm, our focus is on superior service to exceed client expectations.
Our work in the region — combined with that of our Los Angeles, San Diego, San Francisco and Walnut Creek offices — focuses on projects and services in the aviation, environmental, federal and power industries, and our professionals apply our broad corporate resources to meet client needs in any market. We leverage our design-build, owner's engineer, program management and project controls experience to support success on projects of all sizes.
Our founding partners set out from Stanford University in 1898, building a firm from Kansas City, then branching back into California in the 1920s with waterworks, sewer, sewage disposal, electric lighting, and public utility appraisal services. Since that time, we've expanded to serve clients with wide-ranging services, including:
Business Diversity
We are committed to maintaining a diverse mix of suppliers, because they are key in providing innovative ideas to help our clients achieve success. By actively helping a wide variety of businesses belong to our project teams, we enrich those projects and our communities in ways that go beyond the tenets of law. These efforts have been highlighted by leading California organizations, including the Southern California Minority Supplier Development Council, WTS San Diego and the City of Los Angeles Public Works.
Find out more about our programs:

---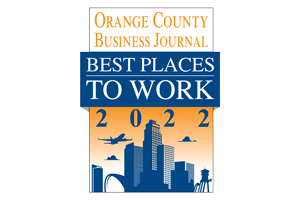 We're pleased to make the 2022 list of Best Places to Work, #23 among large companies, as ranked by the Orange County Business Journal.
---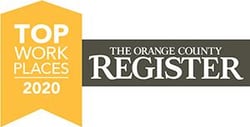 We're honored to be one of Orange County's Top Workplaces, as ranked by The Orange County Register for 2020 and 2018, based on employee surveys and feedback.
---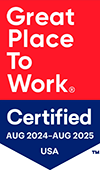 Want to know what makes Burns & McDonnell a great place to work? Great Rated!, the organization behind the rankings used by Fortune magazine, shares details about what our people say and do that puts us on the list. Read more
---
California Contractor #1107087