The San Francisco Bay Area is one of the most diverse, multicultural regions in the country, paralleling the Burns & McDonnell corporate philosophy and diverse culture.
Our San Francisco office, opened in 1994, has earned a reputation for developing innovative technical solutions to complex environmental and regulatory challenges facing major West Coast clients. In addition to delivering sound yet practical site management solutions, Burns & McDonnell, a 100 percent employee-owned firm, provides clients with superior service, resulting in the vast majority of our workload being repeat business from satisfied, long-time clients.
Combined with the strength of our offices in Orange County, Los Angeles, San Diego and Walnut Creek, we have built a depth of technical experience and solid relationships with key local and state regulators that allow us to develop and propose remedial strategies that satisfy both client objectives and regulatory requirements.
Our work in the region encompasses the aviation, power, commercial, federal and military, municipal, and environmental industries, and our team of professionals is ready to apply our full complement of corporate resources to meet client needs in any market. Our specialties in San Francisco include:
Business Diversity
We are committed to maintaining a diverse mix of suppliers, because they are key in providing innovative ideas to help our clients achieve success. By actively helping a wide variety of businesses belong to our project teams, we enrich those projects and our communities in ways that go beyond the tenets of law. These efforts have been highlighted by leading California organizations, including the Southern California Minority Supplier Development Council, WTS San Diego and the City of Los Angeles Public Works.
Find out more about our programs:

---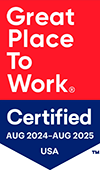 Want to know what makes Burns & McDonnell a great place to work? Great Rated!, the organization behind the rankings used by Fortune magazine, shares details about what our people say and do that puts us on the list. Read more
---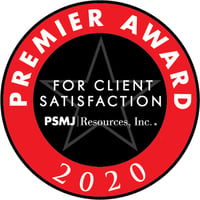 Client success is one of our driving principles, and so we're proud to be a repeating recipient of PSMJ's Premier Award for Client Satisfaction. Learn more about what that means
---
California Contractor #755238